Automotive
Materials for automotive interiors require high quality, in addition to functional aspects such as superior durability, breathability, and weather resistance that can withstand harsh environments.
Ultrasuede® has been used in automotive interiors for more than 40 years and is highly evaluated for its soft, smooth touch and high-quality. It is used by major automotive manufacturers around the world for various interior applications including seat upholstery, doors, headliners and dashboards.
As a sustainable material made from plant-based and recycled materials, Ultrasuede® offers premium value and is widely used in environmentally friendly vehicles, especially electric vehicles.
Adoption examples
Products used in this application
Ultrasuede®
TIPS
Functions of Ultrasuede® for automotive interiors.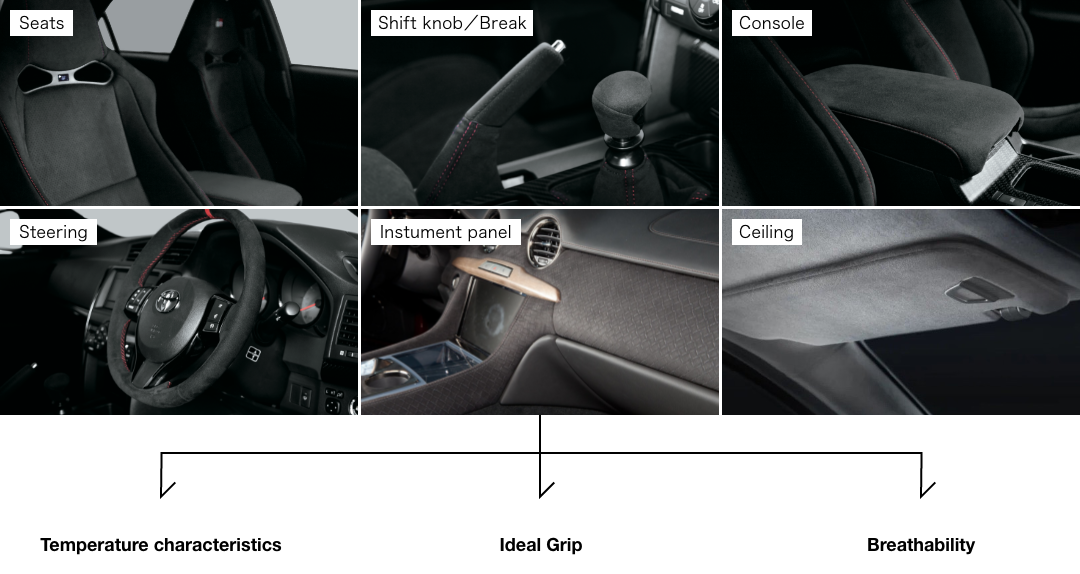 Example of reupholstering automotive interiors with Ultrasuede®

Please contact us if you have any questions about our Automotive products (applications).