Luxury
Luxury: Stretchability combined with a rich suede touch
Features
Unparalleled softness in both its hand and feel
Gorgeously plush suede surface
Wrinkle-resistant, easy-care, and washable at home.
Strong, resilient microfiber possesses excellent colorfastness and resistance to crocking
Superior resistance to discoloration at perspiration points, thanks to advanced dyeing techniques
Moderate horizontal stretchability makes it adaptable and well-suited for use in apparel
Specifications
Style:

ASUSS
Width:

51" / 1,300mm
Put up:

33yd. / 30m R.O.T.
Thickness:

0.6mm
Weight:

Approx. 6.5 oz per sq. yard / 220g per sq. meter
Fiber Fineness:

0.04 dtex
Composition:

80% polyester ultra-fine fiber non-woven with 20% non-fibrous polyurethane binder
Color Palette
CA5Ivory

CD8White

GV0Melange Gray

CB1Sand

CC8Lime

CC6Sky

FC5Turquoise

CA0Beige

CC9Citron

CB8Camel

CB9Sable

GD8Brownstone

FJ1Orange

FK2Rose

GH5Purple

GF2Red

FC6Blue

GC1Asphalt

GA3Coffee

GH0Black Olive

GB7Navy

GB2Black
Download color card
Stretch Finish
By adding a stretch to the interior scrim, Ultrasuede® LX can achieve over 20 percent more elongation, enabling LX to be more comfortable and form-fitting. This material is ideal for body-fitting garments, including slim jackets and pants.
Original fiber

After heat treatment
Heat treatment shrinks the fibers, resulting in higher stretchability.
Original scrim constructions

After the heat
treatment (and shrinkage)
At a high temperature (130˚C), kneading is applied to aid the stretchability.
Conventional Ultrasuede®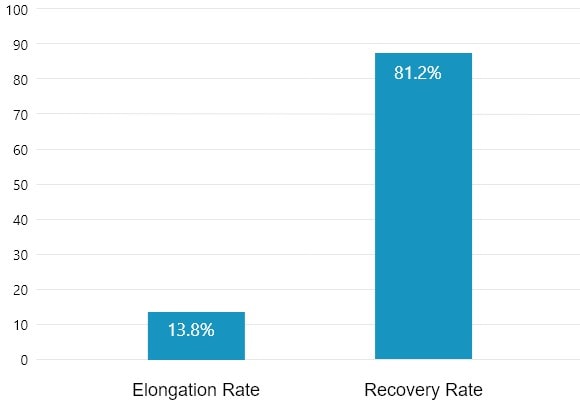 Ultrasuede® Stretch type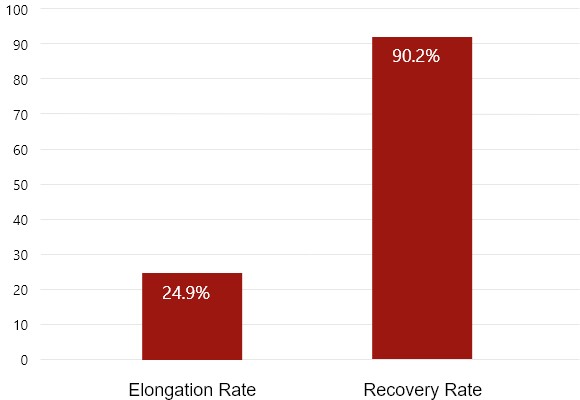 Elongation rate (measured elongation method):L10968.8.14.A method / Elongation recovery rate (cyclic elongation method):L10968.14.2A method
MORE INFORMATION
Ultrasuede® is distributed globally via Toray Group companies and their distributors. To place your order or for more product information, please contact us by using this inquiry form.
Corporate Name
Main Office

14-6, Uchikanda 1-chome, Chiyoda City, Tokyo 101-0047, Japan
TEL

+81-3-5577-6560
CUSTOM COLORS
If you cannot find the color you are looking for, please inquire about our custom-color service. Minimum order quantity and terms may apply, depending on the product.
Please contact us by using this inquiry form.
CONTACT US
Recommended use of applications